Top
> News > "Japanese Visitors to Jacob Grimm in Berlin in 1862"
Japanese Visitors to Jacob Grimm in Berlin in 1862:
Who connects Kagoshima and the Brothers Grimm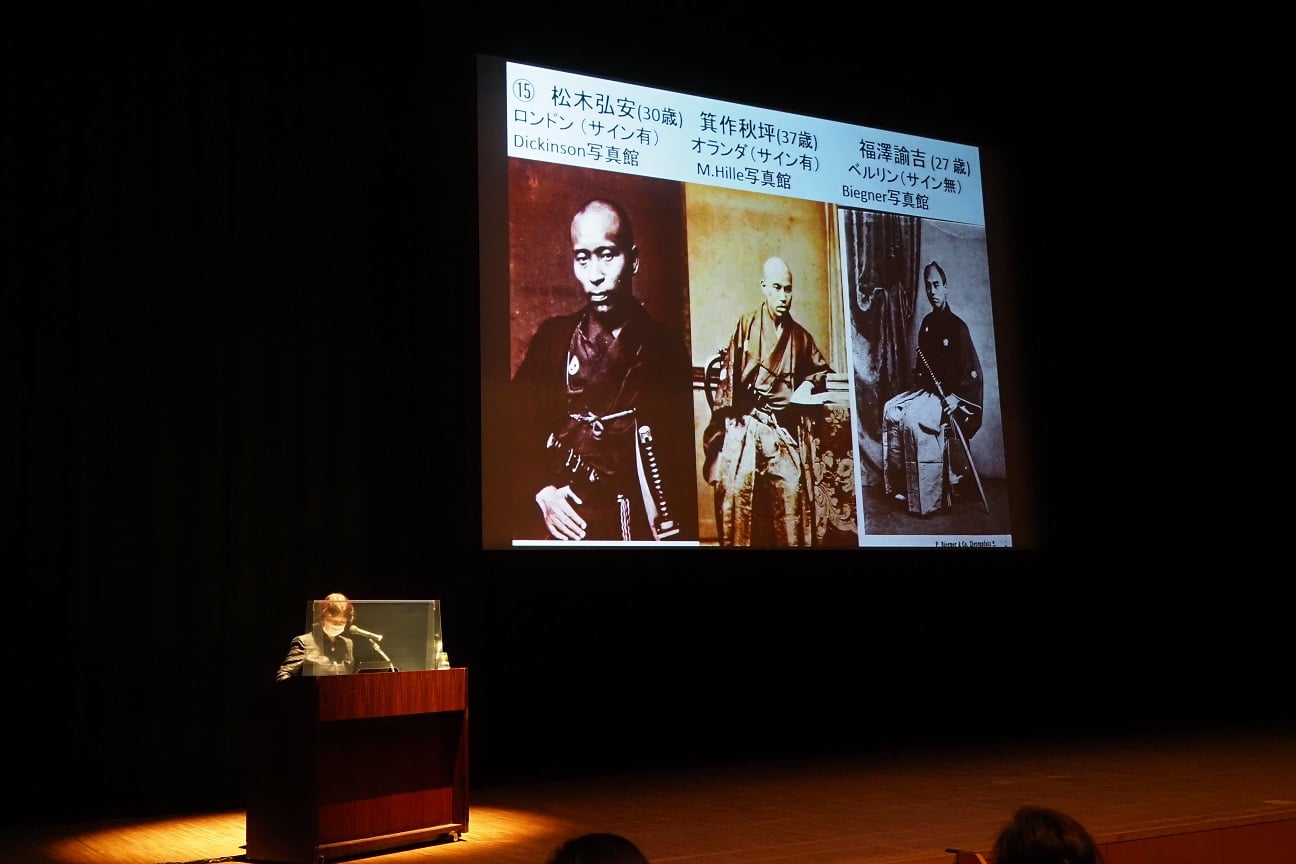 Summary of the Lecture
   From July 19th until August 5th, 1862, three Japanese visited Jacob Grimm in Berlin. Jacob was surprised by the unexpected visitors, but he spoke with them in Dutch. The Japanese were certainly members of the embassy to Europe. However, their names are still unknown. Jacob Grimm's record clearly states the fact of the visit, but the Japanese record says nothing about it. The lacquered incense box (Koobako) and two portraits that the Japanese visitors gave him as souvenirs have been lost, and the details of the visit remain a mystery.
   Who was the Japanese who visited Jacob Grimm even after violating the rules when the movement to expel foreigners was active at the end of the Tokugawa shogunate which had a policy of isolation? It seems that they had a conversation with Jacob in Dutch, but what did they talk about? Who were the Japanese with guts to decide to visit a person who was not included in the delegation's schedule without asking permission from their superior? Who were the Japanese to be able to speak Dutch? Who were the Japanese liked photos and handed over the portrait of them? Who were the thoughtful Japanese to take great care not to write down about the unpermitted visit, as they would be severely punished if the unauthorized visit came to light?
   As a result of my research, it was made clear that the three were Yukichi Fukuzawa, Syuhei Mitsukuri, and Kouan Matsuki (Munenori Terashima). Among the Japanese who went to Germany for the first time and visited Jacob Grimm was Kouan Matsuki from Akune City in Kagoshima. This is very important information that will rewrite the history of cultural exchange between Japan and Germany. In this lecture, I will focus on the contribution of Kouan Matsuki and speculate on the motives to visit Jacob Grimm and the content of the conversation.